Delivered Packages Cause Falls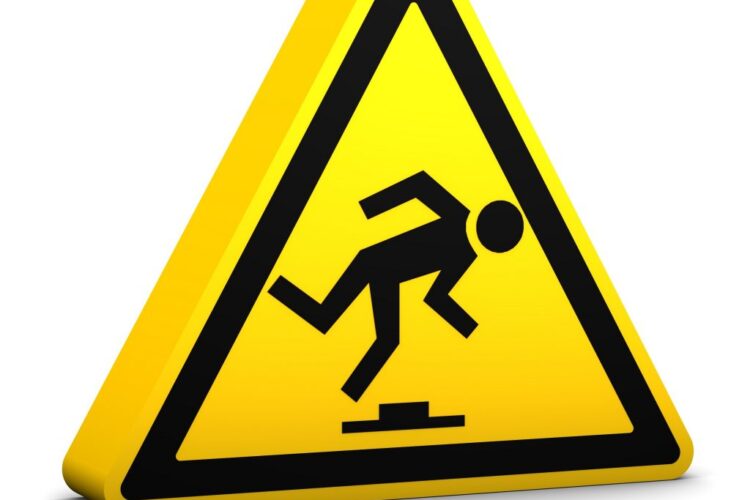 Delivered packages cause falls.
According to the CDC in an article published in 2020, "Falls were the leading cause of injury among adults aged ≥65 years (older adults) in the United States. In 2018, an estimated 3 million emergency department visits, more than 950,000 hospitalizations or transfers to another facility (e.g., trauma center), and approximately 32,000 deaths resulted from fall-related injuries among older adults."
Certainly, most people have had the experience of opening their front door to the home and unexpectedly seeing a package sitting right in the walking path. Yes, the delivery person could have placed the package to the side and not directly in the walking path, but the delivery person didn't. Why leave the package in the path of the one place the homeowner was certain to travel. The situation is made even worse when the delivery driver leaves the package on the stairs used to exit the home.
What we have learned from handling these devastating fall downs caused by package delivery services is that in every case the delivery person could have placed the package in a location where it is not directly in the immediate walking path. Second, what we have seen is that most times simply placing the package to the side of the door is a much safer option than right in front of the door where the victim will exit.
Why do the delivery companies do this?
We cannot say for sure, but maybe it is in the numbers. In Modern Retail September 17, 2021, it stated that Amazon Logistics themselves delivered 4.2 billion packages and has 21% of the delivery market. UPS has 24% of the market and Fed Ex 16%. Together that is more than 10 billion packages delivered each year, and this doesn't include the U.S. Postal Service and smaller companies like DHL.
What we know is that these fall downs over-delivered packages cause devastating injuries to unsuspecting homeowners and large medical bills and loss of wages to those who are knocked out of work.
Our firm has successfully pursued and recovered against delivery companies who place delivered packages as tripping hazards at our clients' front doors.
If you or a loved one was injured as a result of a package delivered by Amazon, UPS, Fed Ex, DHL, USPS, or one of their contractors, contact us today for help with your case.
We Are Ready.