Bike Crash Accidents in Pinellas and Hillsborough Counties Still High in 2021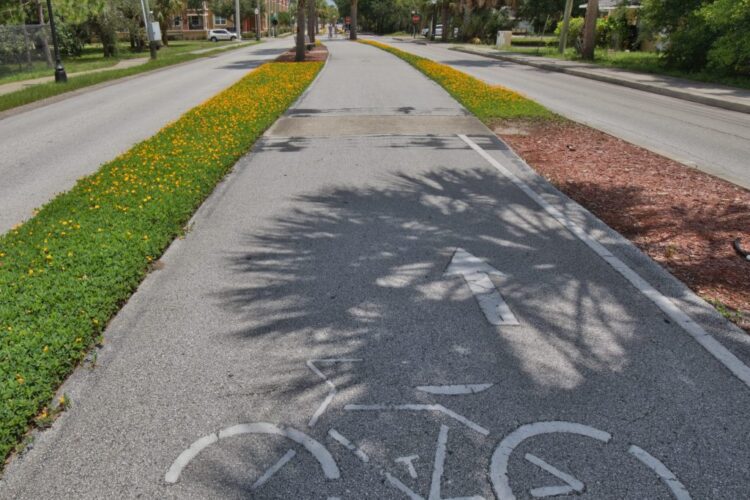 How many bicycle crashes are there in Hillsborough and Pinellas County in 2021? Just 13 months ago we wrote about how dangerous it is for bicyclists to ride in the Tampa Bay area, and specifically so in Pinellas County and Hillsborough County. (See Blog November 11, 2020) The statistics then were astounding: an average of 3 bike crashes every day. It also included 42 fatal bicycle crashes. 42. Again, that is 42 of our cycling brothers and sisters who will not be coming home. That is astounding.
Now in the last few days we see a cyclist in Pinellas Park was killed by a driver on 49th Street on December 12, 2021. In Ruskin on Christmas eve a cyclist was hit from behind and died.
We also do forget Sherry Nowotarksi who was propelled into traffic after hitting an uncovered and unmarked joint on the Park Boulevard Bridge. Pinellas County only this month painted the open indentions but still has done nothing to cover them on the bridge. Pinellas County calls itself the most densely populated county in Florida. They are not telling us cyclists anything we do not already know. With 2021 coming to a close, Florida (DHSMV) reports a total of 425 bicycle crashes and 13 fatalities in Hillsborough County. For Pinellas County so far for 2021, there are 478 crashes and15 fatalities.
Obviously this is a tremendous loss of life for Hillsborough County and Pinellas County. In both counties the number of bicycle crashes was down but the deaths were up in both counties.
We see that in automobile versus bicycle crashes common elements are involved:
Alcohol.
Speed.
Distracted driving.
Older drivers.
Drivers not giving space to cyclists.
Shared roadways.
Many of the cycling crash cases we have handled also involved commercial vehicles striking cyclists.
We know the Florida laws that relate to cycling. If you or a family member has been injured in a bicycle crash call us now to fight for you.
WE FIGHT FOR RIDERS. WE ARE READY NOW.