What Should You Do Immediately After a Bike Accident?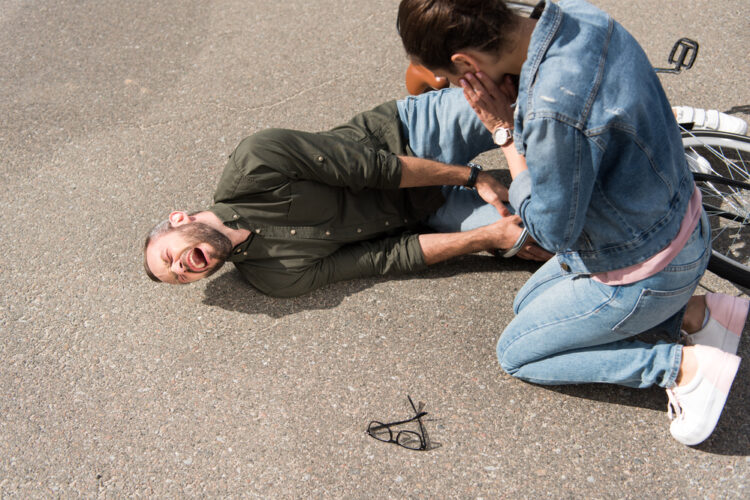 Do you know the steps to take to protect your health as well as your ability to file a legal claim immediately following a bike accident?
All too often, people who have been seriously hurt in bike accidents don't realize that the steps they take immediately following such a crash can have significant implications for your ability to fully recover. What follows are several of the most common recommendations associated with being hurt in a bicycle accident.
If you believe that your injuries are the direct result of another person's negligent behavior, such as a driver who wasn't paying attention or someone who is under the influence of alcohol at the time, you need to share these details with your personal injury lawyer. Here are the five steps to keep in mind after you have been hurt in an accident:
Check for any injuries and dial 911 immediately if someone has been hurt.
Contact the police so that you can complete a comprehensive police report and have a record of what occurred.
Exchange information such as contact details and insurance information for the other party.
Take photos of any damage to your bike or yourself.
Contact your insurance agent to notify them that an accident has occurred.
After you have completed all of these important steps, you will likely need to file a personal injury claim. A personal injury claim is necessary in cases of catastrophic injuries in which your insurance company is not able to cover the full value of the medical treatment and other losses you have sustained.
This is especially common in personal injury claims involving bicycle accidents because bicyclists are exposed to significant risks when being thrown from the bike or suffering other consequences. If you have been hurt in an accident, don't hesitate to file a claim for recovery immediately.