What Causes Ridesharing Accidents?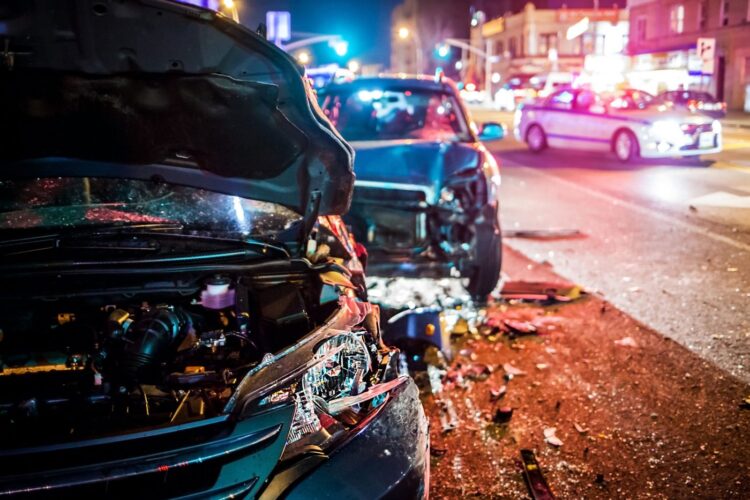 Ridesharing has grown in popularity, especially in urban areas where public transportation takes too long and cabs are too expensive. This increase in usage of the service has naturally increased the number of related accidents. Ridesharing accidents can be devastating — here's what causes them and how to get help after an Uber or Lyft collision.
Driving Distractions
Distracted driving is a significant factor in all types of motor vehicle accidents, not just ridesharing crashes. However, ridesharing drivers must use an app to communicate with passengers, accept rides, and get paid.
These apps, plus GPS apps like Waze and Google Maps, can cause a driver to spend a lot of time in their phone. If they're doing so while driving, this can easily lead to an accident.
Alcohol or Drugs
Ridesharing drivers are explicitly warned against drinking and driving, especially when providing service to passengers. Unfortunately, this doesn't prevent many drivers from using alcohol or drugs and then getting behind the wheel.
If your Uber or Lyft driver appears intoxicated, is slurring their words, or smells of alcohol or marijuana, end the ride immediately on the app or ask to stop right away. Report the driver to the ridesharing company and contact law enforcement authorities about your experience.
Driver Inexperience
Ridesharing companies do require a certain degree of experience before they will allow someone to drive for them, although no driving tests are administered nor are drivers observed by company officials in any way prior to driving for the company.
Individuals with a poor driving record or history of DUI are generally not accepted, however, as long as the red tape checks out, there's nothing to back up the claim that the driver can operate a vehicle safely. Many ridesharing accidents are caused by driver inexperience or unfamiliarity with the area.
Should You Contact a Florida Ridesharing Accident Attorney?
If you or someone you love were the victims of a ridesharing accident, it's crucial that you obtain legal guidance as soon as possible. You may be eligible to bring a claim against the driver and/or the ridesharing company for the damages you suffered. Both Uber and Lyft cover their drivers up to $1 million when transporting passengers, but their attorneys will work hard to ensure that you receive as little of that as possible.
Get Help Today
Reach out to a Florida ridesharing accident lawyer today to learn more about your legal options and what to do next. Frank D. Butler has the skills and experience to aggressively represent you in a ridesharing negligence lawsuit. Call now at 800-253-2531.